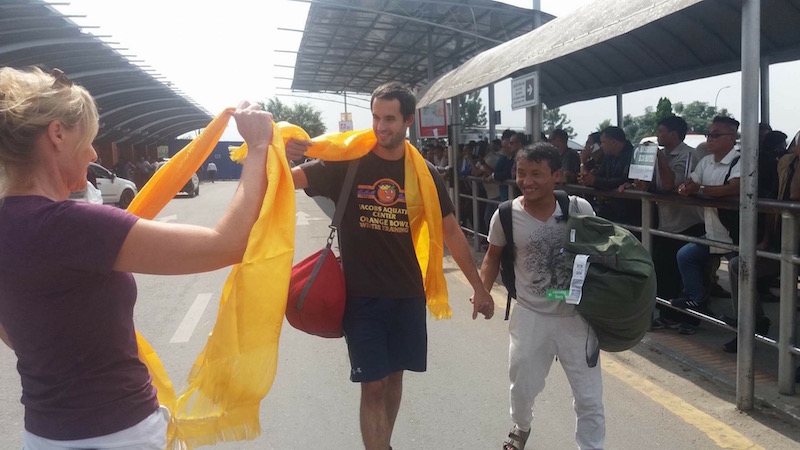 By Monika Paris
Posted October 15, 2016
Prolog: A few Days in Kathmandu
Since my arrival here in Kathmandu, I had a chance to get re-acquainted with this busy place. However, I arrived at a quiet time as the city was celebrating one of the biggest Hindu festivals of the year, Dusshera (Dashain) celebrating the good over sin.
Along the bumpy roads of Kathmandu, we visited Boudhanath and its Stupa which has almost been completely restored after it was partially destroyed during the earthquake. Pemba and I visited the Kalish House, the Himalayan Children Foundation, and had a meaningful visit at Kapan Monastery where we discussed the meaning of life with Buddhist monks and had a chance to meditate. Some of our time was spent on logistics for the first Kaimont Trek, including obtaining park permits, a final gear check, and buying some biscuits of course. Being invited into a Nepalese home to participate in their festival celebration was unique.
Steven arrived today to complete our group. Our bags are packed and we are ready for our 14-day trek through the Khumbu Region. Our flight to Lukla leaves at 9:00 am tomorrow morning. We are super excited and trying to tell you about our adventures on a daily basis. Stay tuned.