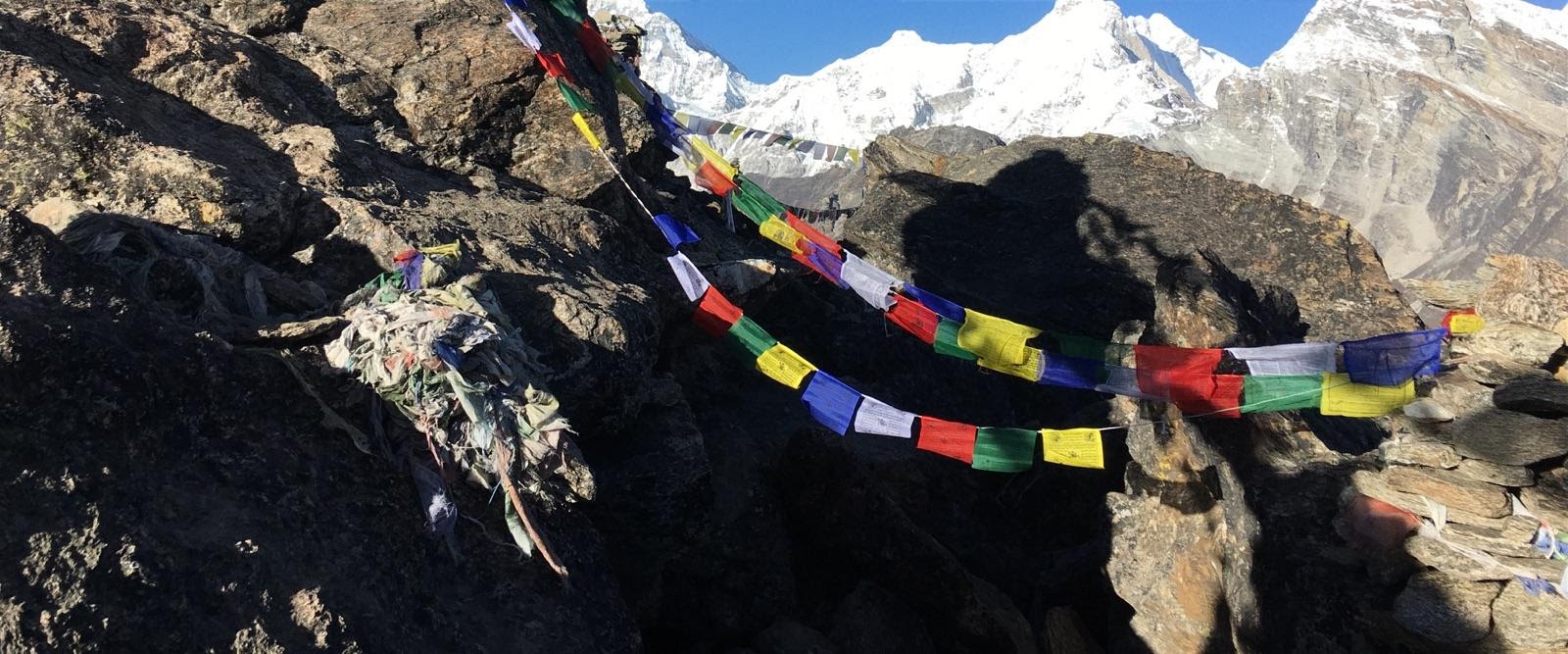 By Monika Paris
Posted October 23, 2016
Day 7: From Gokyo to Thagnak
Today marked another spectacular day for Team KAIMONT. We left Gorkiyo only at 9:00 am after a good night's sleep. We were still talking about the spectacular view we had experienced on Gorkiyo Ri and were wondering what today's trek to Thagnak would be like.
We started out along the Gorkiyo Glacier and saw some ice - albeit very little for a glacier. The first half of the short trek lead as over a steep rock scramble. The barren sea of rocks allows for very little wild life and only very sparse vegetation. At times we saw some moss, but that was about it.
We created a trail marker for KAIMONT along the way. Writing the name took some creativity but we managed due to Pemba's ingenuity. We really took our time today and enjoyed a break right after the rock scramble.
Here in Thagnak, there are only four tea houses and everyone who stays here is planning to go up the Chola Pass in the morning. We hope for good weather as one part of the pass is actually a glacier.