October 2018: Manaslu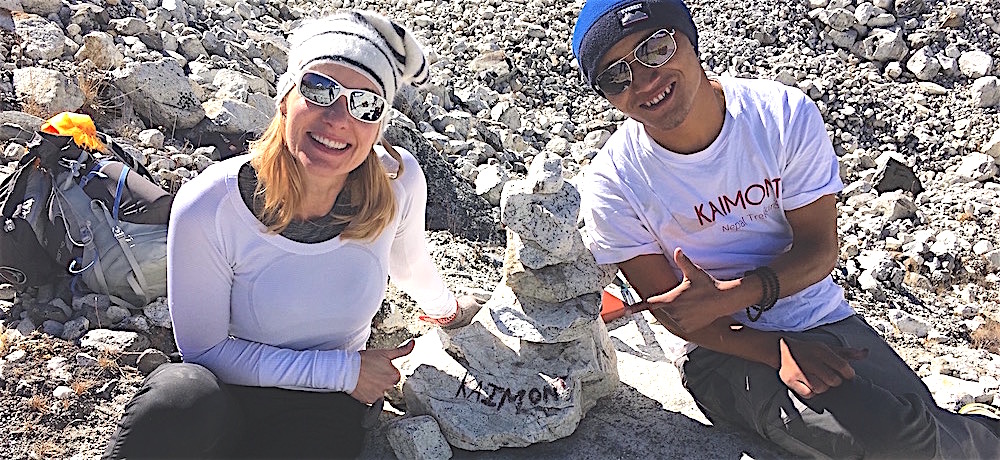 By Monika Paris
Posted May 1st, 2018
Overview
Our Manaslu trek will be a treat for the heart and mind. The Manaslu area (Tsum Valley) is somewhat of a hidden gem. An area off the beaten trek and yet beautiful in its own right. Tea houses located in small villages will provide us with authentic accommodations and Nepalese food along the way. All it requires is good health, being physically fit, a good attitude, and an open heart. This journey is truely transformational as you will experience the sheer beauty of the majestic mountains, have a chance to visit with Buddhist monks and listen to their perspective on life and you will be invited into the home of some of our Sherpa friends. Our goal is to show you Nepal through the eyes of our Nepalese friends. Join us on this Trek of a lifetime.
Itinerary: Tuesday, October 2 through Saturday, October 20th
The Following is our planned itinerary. The actual itinerary might slightly be different to allow for changes imposed by weather, the need for rest, or other unforeseeable circumstances.
Day 1:

Arrival in Kathmandu (October 2)

Day 2:

Sightseeing in Kathmandu with visit to Kopan Monastery (October 3)

Day 3:

Driving from Kathmandu to Arugath(550m) (October 4)

Day 4:

Trek from Arugath to Lapubesi (919m) (October 5)

Day 5:

Trek from Lapubesi to Kohrlabesi (880m) (October 6)

Day 6:

Trek from Kohrlabesi to Jagat (1440) (October 7)

Day 7:

Trek from Jagat to Deng (1897m) (October 8)

Day 8:

Trek from Deng to Namrung (2618m) (October 9)

Day 9:

Trek from Namrung to Lho (3020m) (October 10)

Day 10:

Trek from Lho to Samaggon (3390m) (October 11)

Day 11:

Samaggon - Rest Day - Hike to Brenadra Lake (October 12)

Day 12:

Trek from Samaggon to Samdo (3690m) (October 13)

Day 13:

Trek from Samdo to Dharmasala (3840m) (October 14)

Day 14:

Trek from Dharmasala to Bimthang(3590m) (October 15)

Day 15:

Trek from Bimthang to Tilije (2300m) (October 16)

Day 16:

Trek from Tilije to Jagat (1300) (October 17)

Day 17:

Trek from Jagat to Bulbule/ Besisahar by Jeep (900/760m)(October 18)

Day 18:

Bulbule/ Besisahar to Kathmandu by bus. Farewell dinner in the evening. (October 19)

Day 19:

Flying home (October 20)
Cost
The cost for this trek is $2,200
What is included in the cost:
Airport transfer:

drop off at and pick up from the airport.

Hotel:

at the Tibet Guest House in Kathmandu or similar; two nights before the trek and one night after the trek (double occupancy).

Trek:

park permits, domestic flights, all meals (breakfast, lunch and dinner with tea at each meal, cookies and tea during breaks), and accommodations at teahouses (double occupancy) plus guide and porter services.
What is not included in the cost:
Airfare:

you will book your flight to and from Kathmandu airport.

Trip insurance:

we require you to obtain medical/evacuation insurance and we suggest cancellation/interruption insurance.

Tips:

It is customary to leave a tip for guides and porters at the end of the trip.

Tourist Visa:

cost $40; we suggest that the visa is obtained ahead of time at a Nepalese consulate.

Incidentals:

WiFi and fees associated with charging any electronic devices while trekking. Money for lunches and dinners while staying in Kathmandu. Drinks,bottled water, alcohol, souvenirs etc.
Sign up!
Interested to join us on this trek? Email Monika (mparis@kaimont.com) or call her at +1-703-870-8664 for more information and to sign up for this trip.